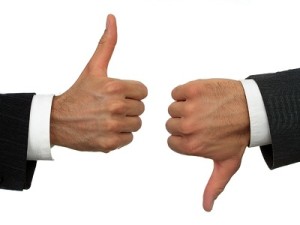 Author and Editor Vrinda Pendred shares her tips for what to do when you receive constructive criticism or bad reviews for your writing.

Being a writer demands a thick skin. When we write, we're putting our deepest thoughts and feelings onto paper. To set them free from the safe confines of our heads is an act of courage, more so when we release them to the public. It's tantamount to saying, 'This is who I really am. How will you judge me?' For those of you who think you don't write anything that personal: even the most frivolous stories have something of us in them. Otherwise, anyone could have written it.
What this means is that when we get feedback from our readers, it can be tempting to respond emotionally. For example, Mythos (which later become They Who from the Heavens Came, book one of my series The Wisdom) consistently received 4- or 5-star reviews on Amazon, whereas on Good Reads, every now and then there would be a 2-star rating. When this happened, I checked the reviewer's reading history, to see what kinds of books they tend to give higher ratings. Usually, I could quickly see they were not my target audience.
This was often frustrating, because it gave a skewed impression of my book. But all writers have to suffer this. After all, the average Good Reads rating for Mythos was similar to that of such classics as The Lion, the Witch and the Wardrobe or A Wrinkle in Time. In the case of the former, the average rating score is based on over 1 million reviews, divided between people who have fond childhood memories of the series, and people who waited until adulthood to read it and claim the book is 'too Christian'. It proves that even the most famous books have a target audience – and that when the unintended audience have their say, it doesn't quell the fame of the story. So do the occasional bad ratings for our books really matter? I don't think so, as long as they're balanced by good ratings and it's clear that the issue centres on divisions between our target and non-target audiences.
If you're in this position, it's worth checking that data. If only unintended readers are picking up your book, that's a problem. It means you've given the wrong impression of your book in the blurb and you should consider rewriting it to attract the right readers. Alternatively, if you're getting poor ratings from readers you think ought to like your story, that's when you should be honest with yourself and examine the writing itself.
So, what happens when you get constructive criticism from reviewers or beta readers? This is when it's easy to feel personally judged. Keep in mind, though, that it's not about you. No one writes the perfect book the first time. That's why all publishing houses have editing teams. They expect redrafts. If you're going it alone, you need to be willing to work even harder at this. Again looking at my work, Mythos went through perhaps 10 drafts before it started getting good reviews. In the beginning, it was hard seeing my 'baby' pulled apart and all its flaws exposed. The first time it happened, I decided to leave it a couple months, and then returned to it when I felt less emotional about the feedback and more able to look at the book with fresh eyes. Suddenly I could see everything the reviewers were saying – and I felt excited about making the changes. As I continued writing the series, I kept going back to Mythos, to make it better.
I soon caught the 'editing bug'. When I wrote book 3, I didn't like the direction it was going and deleted 60,000 words and started again. You know what I found? That rather than it being frustrating and demotivating, it turned into a sort of Zen exercise, like Buddhist monks creating mandalas out of grains of sand and then wiping them away. It was a freeing lesson in not being so attached to my words, in flexibility. Learning to let go and allow the story to realise its own potential was a strangely philosophical experience, which ultimately resulted in my decision to merge books 1 and 2 of the series and rebrand the story, losing a further 100,000 words in the process.
Listening to feedback made me a better writer. You can learn a lot about writing from your readers. Don't ever underestimate the value of their words. That said, sometimes you get a reviewer who is simply negative for the sake of it. I've had one of them, too, a fellow indie writer who wrote perhaps ten pages of hate for Mythos. At first, it was upsetting, particular as it's still one of the first results for my name, on Google. Then my husband pointed out that a) as all the reviews on that site are equally negative, it says a lot more about the reviewer than my book, and b) my book must be thought-provoking to inspire such a long review!
So, in summary:
Don't be disheartened by negative feedback.
Check the reading history of your reviewers. If they don't seem to be your target audience, try to shrug off the bad rating and concentrate on the good reviews.
If your book is only being read by your unintended audience, reconsider your book blurb.
If the low ratings are coming from your intended audience, take some time out to get perspective and then revisit your book. Try to see what your readers are saying and don't be afraid to make changes.
If you found this helpful, be sure to subscribe to this blog for more writing insights – and please share it with anyone else you feel might find it of interest.
---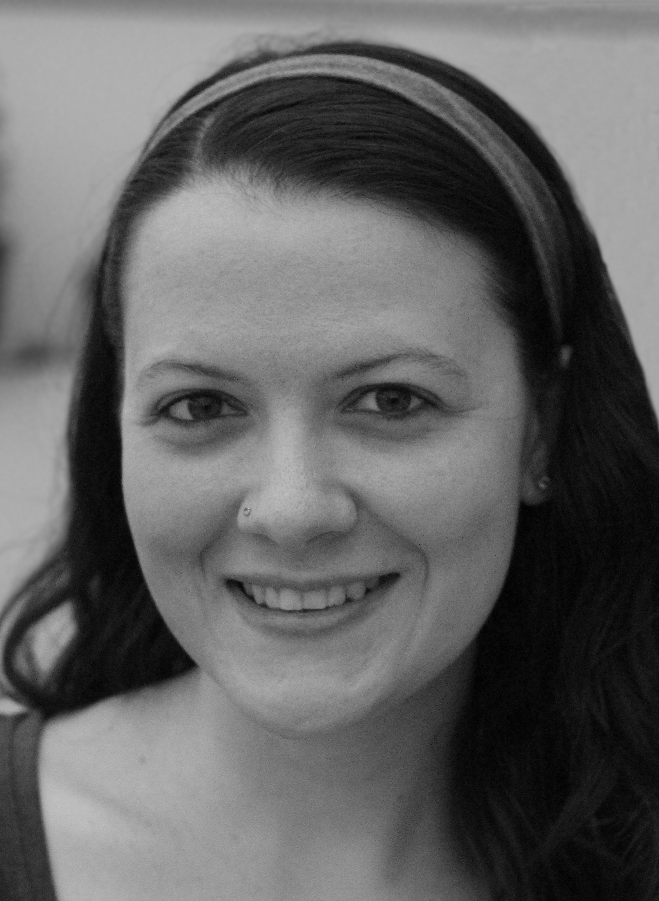 Vrinda Pendred originally grew up in Arizona, but moved to England in 1999, where she now lives with her husband and their two children. She is the author of the YA fantasy series The Wisdom, available from all good ebook shops. Her first novel was The Ladder, a story about two friends learning to grow through their difficult childhoods and find the light that lies inside themselves.
Vrinda also runs a publishing house for writers with neurological conditions, called Conditional Publications. Their first book, Check Mates: A Collection of Fiction, Poetry and Artwork about Obsessive-Compulsive Disorder, by People with OCD, was released in 2010 (Kindle and paperback), with future books in the pipeline.
In addition to her writing, Vrinda also does freelance proofreading and editing, and tutors GCSE / A-Level English.  She holds a BA Hons in English with Creative Writing, a Proofreading qualification with Chapter House, and has completed work experience with Random House.