Vrinda is also the Founder and Editor of Conditional Publications, an indie publishing imprint aimed at promoting…
Awareness – Education – Insight – Optimism – Understanding
…about neurological conditions such as Tourette's Syndrome, OCD, ADHD, autism, bipolar disorder, epilepsy and depression.
For more information, please visit www.conditionalpublications.com.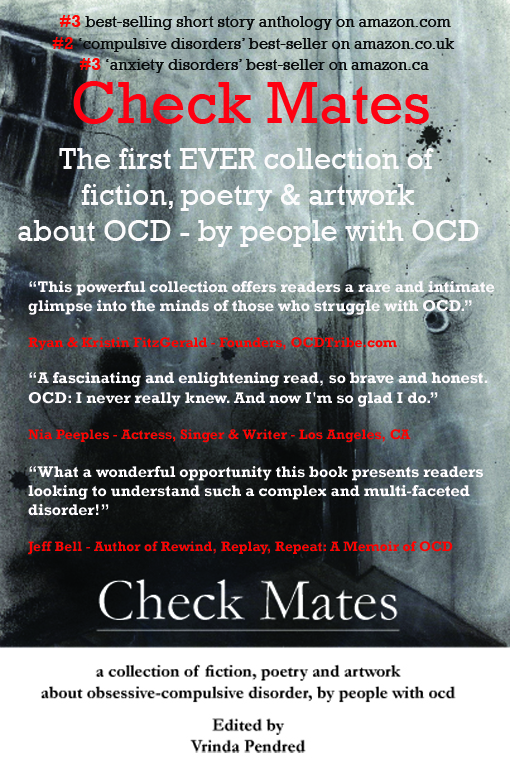 Our Debut Publication
Check Mates is an original collection of fiction and poetry written about Obsessive-Compulsive Disorder by the people who know best – Obsessive-Compulsives. Split between 'realism' and stories of the 'beyond', there is a diverse range of styles and genres, and a mix of rage, frustration, tears, violence, pain, heartache, subversion, love, strength, metaphysics, philosophy, friendship, hope, and even a bit of humour. And maybe – just maybe – it will knock away a few stereotypes.
This exciting new book takes the fresh approach of fiction in order to express to the average reader what the world really looks like in the mind of an obsessive-compulsive.  It is a project conceived and developed by genuine sufferers and survivors of the condition, who met via a social networking website dedicated to OCD.
Get Your Copy – Paperback and E-Book